From June 1-3 2022, the German-Japanese symposium on safety assurance for connected and automated driving (safeCAD-DJ 2022) was successfully held in Berlin at the German Aerospace Center (DLR) Institute. More than 70 experts from academia and industry presented and discussed current research results from the VIVID and DIVP projects as well as from the PEGASUS project family. In addition, representatives from all participating funding agencies on the German and Japanese side could also attend face-to-face.
The organizers would like to thank all present and virtual participants for their manifold contributions and active interest making this event successful and sustainable in view of the outstanding cooperation between the German and Japanese project consortia.
The executive summary is available and can be viewed at the following link.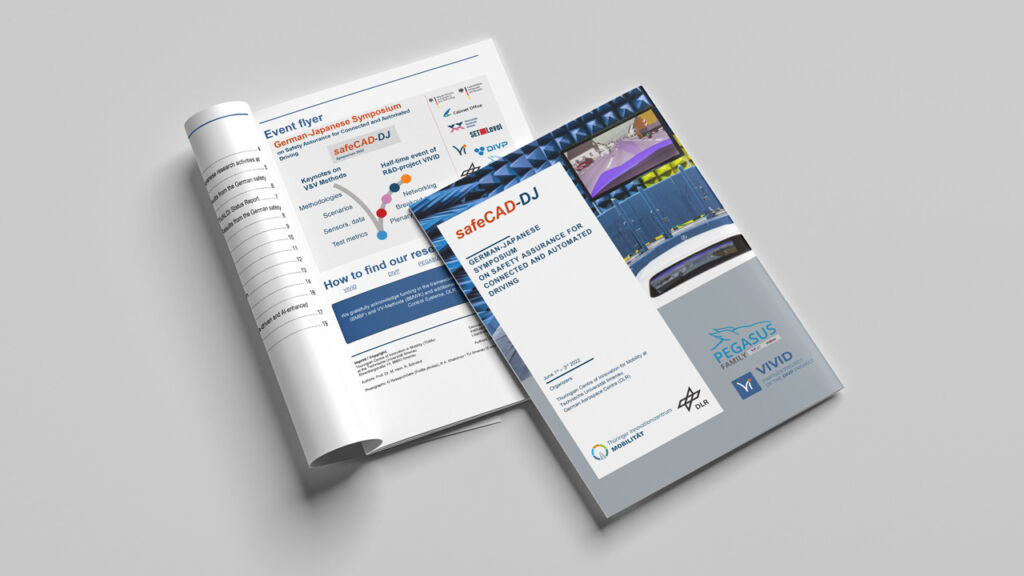 safeCAD-DJ 2022 Executive Summary
Press releases about the symposium safeCAD-DJ: